Fantasy poker ramps ump during the World Series of Poker, and no league is more talked about than Daniel Negreanu's 25K Fantasy League. This year, eleven teams ponied up $25,000 to compete in the league, and everyone met at the Aria before the series for the auction-style draft. Each team has 200 "dollars" to spend on players - you must spend at least one dollar per player - and the most expensive player this year was Phil Ivey ($99).
Unfortunately for Brian Hastings (the player who bought Ivey), he's received no points from him, because he hasn't cashed yet.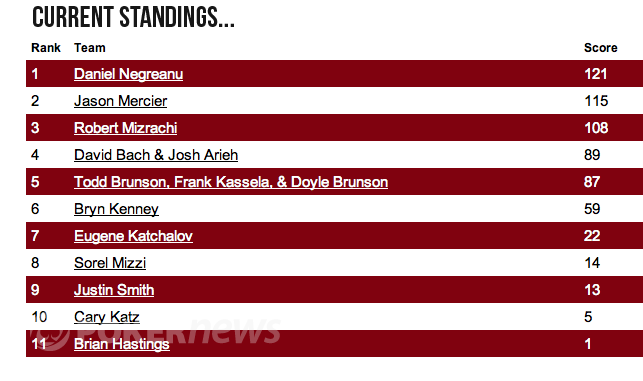 Negreanu himself is currently in the lead, thanks to Vanessa Selbst and, well, himself.
"She's a beast, she always crushed," he told his table mates moments ago.
Events like this one are especially important, because there's 1.5x accelerator in $5,000 events. In $10,000 events, the accelerator is 2x. We'll see if Negreanu can help himself here in Event 15, or if another team can benefit from another deep run from a notable player.