The World Series of Poker has introduced some new furniture in the Amazon Room of the Rio today. The entire room now has a new set of chairs. The chairs look a bit more fancy and are definitely in better shape than the old ones. The chairs also aren't leather, but a fabric material and that should help them breathe a little better.
When some of the PokerNews employees took the chairs for a test run, they seem a bit stiff at first, but that's going to be so as they're brand new and will need to be broken in a little. They also feel lighter than the old chairs, which may cause a problem lighter means they are less sturdy and the legs start to give a bit. On a fair amount of the older chairs in the Rio, legs are bent due to the constant use they've received over the years.
We'll see if the players have anything to say about the chairs, especially in comparison to the old ones.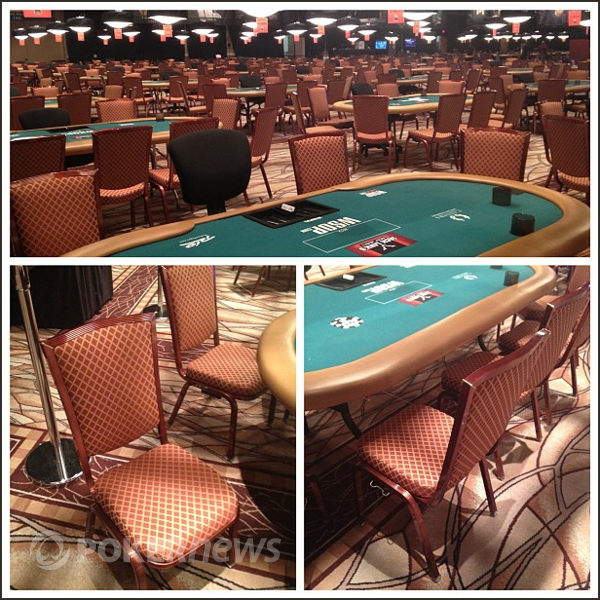 The new chairs in the Amazon Room