"Is Paul Pierce out?"
That was the question posed to us by ESPN's own Andrew Feldman, who had just seen the 10-time NBA All-Star walking down the hallway. This prompted one of our reporters to investigate the situation. When we arrived, his chips, tablet, Redbull and headphones were still at the table.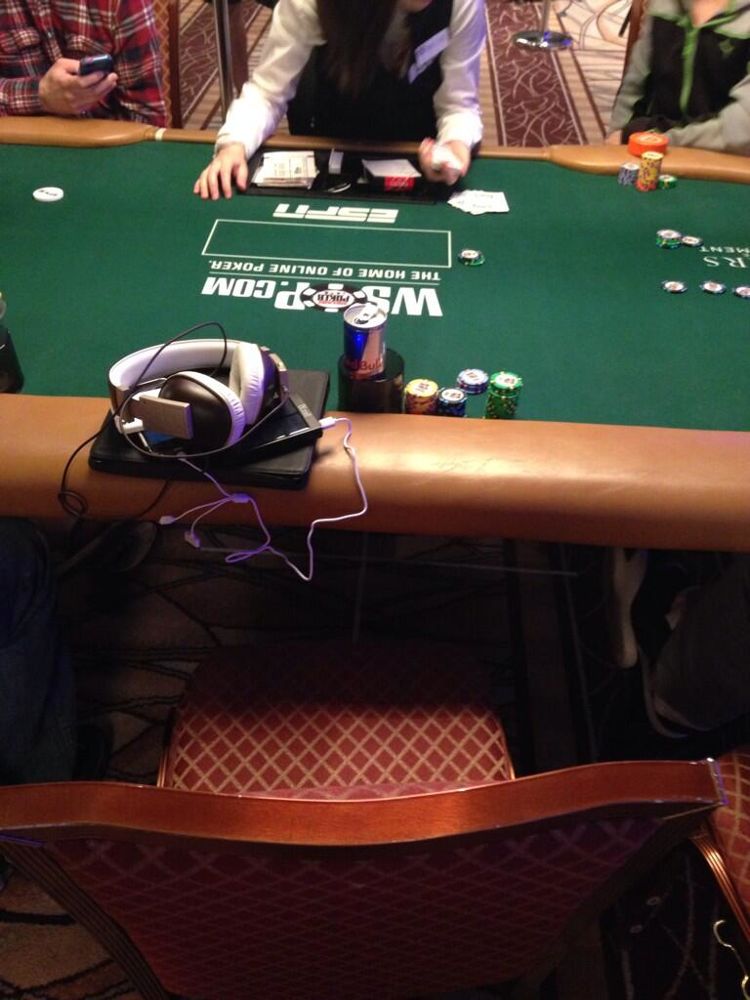 Pierce has since returned - we thought he maybe had an early dinner reservation - just in time to play his blinds.