Full Tilt Poker: Tulevatko ammattilaispelaajat pelaamaan vai nostamaan rahansa pois?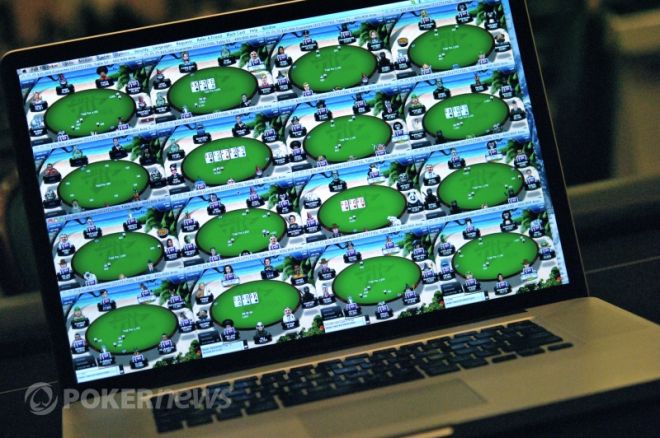 Sen jälkeen, kun Full Tilt Poker oli ollut suljettuna viime kesästä asti, sivusto avasi ovensa pelaajille eilen oikean rahan rahapeleihin. Samalla 184 miljoonaa dollaria vapautettiin takaisin Amerikan ulkopuolisille pelaajille. Varat olivat olleet jäässä sivuston sulkemisen jälkeen. Puolitoista vuotta Mustan Perjantain jälkeen, FTP:n paluu PokerStarsin ohjauksessa, tulee jättämään jälkensä nettipokerin historiankirjoihin.
Ensimmäisten tuntien aikana sivustolla koettiin useita ongelmia. Nopea katsaus TwoPlusTwo foruumeille paljasti, että osalla pelaajista oli ongelmia salasanojensa kanssa, pelitilien synkkaamisessa, talletuksien tekemisessä ja ohjelmiston jäätymisen kanssa. Alkukankeuksista huolimatta, foorumien viestikentät täyttyivät viesteistä, joissa FTP:n paluuta ylistettiin.
PokerNews tekikin pienen kierroksen sosiaalisissa mediossa ja keräsi yhteen kaikkein huomioitavimpia kommentteja ja reaktioita koskien FTP:n uudelleen avausta. Me myös kysyimme useilta ammattilaisilta aikovatko he jatkaa pelaamista FTP:llä vai nostaa rahansa pois.
Twitter
i missed you @FullTiltPoker! i am jumping into a 50c/$1 to get things going! come find me!

— Viktor Blom (@RealIsildur1)
FTP shutsdown on tax day and relaunches on election day.... Does that mean anything!?? No but I still don't have my money. #confusedturtle

— corey burbick (@coreyburbick)
TwoPlusTwo
randie: "Omg.. After playing on IPoker lately the FTP software is looking lightning fast and silky smooth.. It's like heaven : )"
Disorienter: "Feels like the population so far is 90% regs that found their money, now we await the commercials to do their trick and lure back the value"
ico2525: "For Americans searching this thread looking for answers: Called 1-866-874-8900, the number for the DoJ Southern District of NY's Victim and Witness Services. Recorded greeting tells you that if you're calling about FTP / Stars, wait for an anouncement about remissions. Gaw dayum the gov't is slow."
Pelata vai nostaa rahat?
Phil Galfond: "My understanding is that as a US player, my balance won't be waiting for me when FTP launches. If it were waiting, I'd absolutely play with it, for the same reasons I play every day on Pokerstars. I trust the people behind it and the safety of my money, and the software and games will be great. Why wouldn't I play?"
Andy Moseley: "Had never played on there seriously! If I did, I would leave the money on if the games were good. To not play on it out of principle and cost myself EV is something I wouldn't do."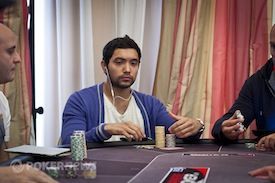 Timothy Adams: "I had quite a lot on FTP and plan on keeping the majority of my money on the site. PokerStars has had basically an unblemished record in my eyes, and I feel quite secure with them in control of the new FTP."
Ignat "0Human0 Liviu: "I have a bankroll on Full Tilt , and I actually can't wait to play again there. Of course I trust the site now that PokerStars is behind all."
Terrence Chan: "I no longer play the big high-limit games like I did to accumulate my Full Tilt balance, so I'm planning to cash out the majority of it. I'll probably play medium stakes and tournaments on there, so I'll keep some money, but the rest I'll likely put in my investments. And have a little bit of a spending spree."
Kyle Julius: "I didn't have too much money on there that I recall, but it would be hard to resist playing, that's for sure."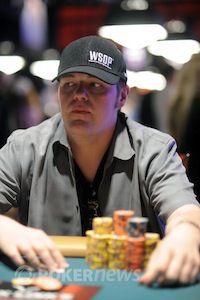 Ben "milkybarkid" Grundy: "I don't have much of a balance on there, but I'll definitely play on Full Tilt when it relaunches."
Vaikka amerikkailaiset pelaajat eivät pystykkään pelaamaan oikean rahan pelejä FTP:llä, he voivat silti osallistua leikkirahapeleihin FullTiltPoker.net:ssä.
Muista seurata PokerNewsia Facebookissa pysyäksesi ajantasalla.